Wobbly Dot Bonus Dot Avatars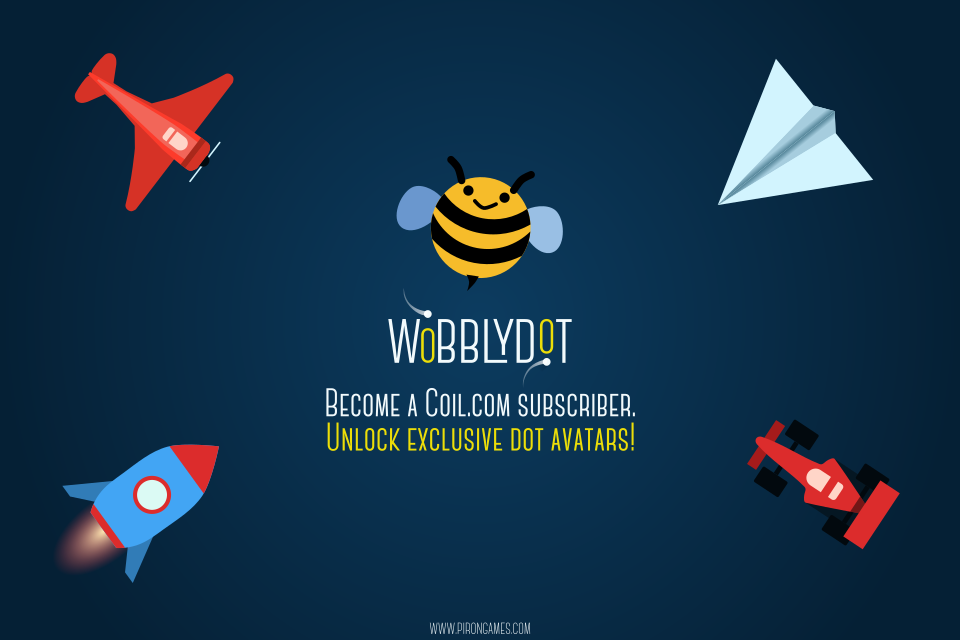 Bonus avatars have landed in Wobbly Dot and are available in the Shop section! This is my way of saying "thank you" to the players that have played the games I've made and supported them through Web Monetization.
If you're not using Web Monetization, but like to play games and support the game developers, please consider getting a subscription, it's pretty straightforward:
get a Coil membership (or any Web Monetization provider);
install an extension in your favorite browser;
login with the Coil credentials in the extension;
play until your fingers bleed!
Thank you for your support!