Drople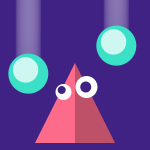 Info
Drople is a fun arcade, with minimalistic art. The goal is to shoot balls, destroy the blocks that come at you, collect more balls to shoot, and so on.
Try to achieve the best score!
Tech
I've used Cocos Creator as the middle-ware and Typescript to code this HTML5 game.