Wiggly Things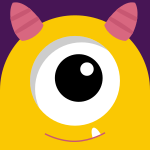 Info
Here's a quick and cute arcade game to test your reflexes. Match the things to the appropriate food color. Grow the things to the target height. Can you beat all 15 increasingly difficult levels?
Tech
The game was made in Cocos Creator/Typescript, targetting HTML5. Read the press release
here
, if you want to know the technical details.